Looking at
One Full Puzzle Piece
Bible Students
"Come Let Us Reason Together"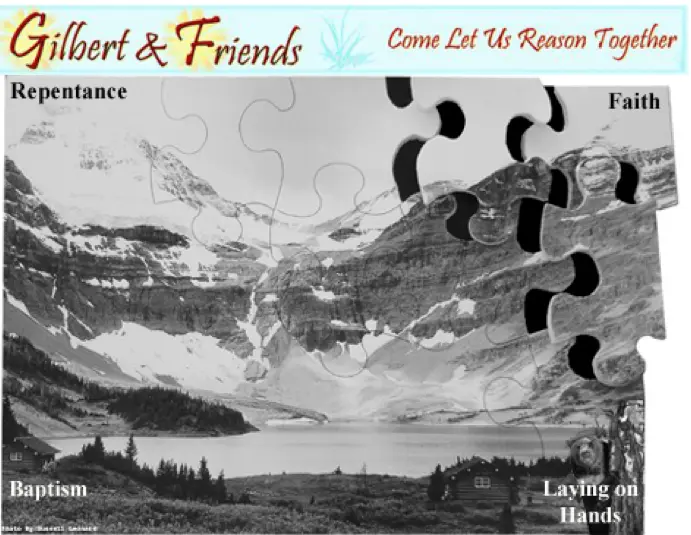 Why we need a
Panin's Bible!
25 minute Radio Show
Please be patient and wait until the radio shows have all loaded, approximately 5 seconds to 1 minute
While you browse this page, click on the arrow above to listen to the accompanying audio
Come Let Us Reason Together - 259
A Complete Bible Context
(The full thought)
The Truth Requires the Full Picture!
2 Timothy 2:15 (14-26)
"Study to show yourself approved unto God, a workman that needs not be ashamed, *rightly dividing the word of truth"
*(Gr. = orthotomeo - straight cutting, handle right, hence give the true meaning and true application).
We use the Panin's - "Numeric English New Testament" for the correct contexts.
The Bible is written at the 6th-grade level!!!!
Matthew 18:1-3 "At that time the disciples came to Jesus and said, Who then is greatest in the kingdom of heaven? And He called a child to Himself and set him before them, and said, Amen I say unto you, unless you are converted and become like children, you will not enter the kingdom of heaven."
A Bible Verse in the Light of it's Full Context!
Matthew 3:8 (1-12)
"In those days came John the Baptist, preaching in the wilderness of Judea, and saying, repent ye, for the kingdom of heaven is at hand. For this is he that was spoken of by the prophet Isaiah, saying, The voice of one crying in the wilderness. Prepare ye the way of the Lord, make His paths straight. And the same John had his raiment of camel's hair, and a leathern girdle about his loins; and his meat was locust and wild honey. Then went out to him Jerusalem, and all Judea and all the region around Jordan, and were baptized of him in Jordan, confessing their sins. But when he saw many of the Pharisees and Sadducees come to his baptism, he said unto them, O generation of vipers, who hath warned you to flee from the wrath to come? Bring forth, therefore "fruit" meet for repentance: And think not to say within yourselves, we have Abraham to our father, for I say unto you, that God is able of these stones to raise up children unto Abraham. And now also the ax is laid unto the root of the trees, therefore every tree which brings not forth good "fruit" is hewn down, and cast into the fire. I indeed baptize you with water unto repentance, but He that comes after me is mightier than I, whose shoes I am not worthy to bear, He shall baptize you in the Holy Ghost and with fire, whose fan is in His hand and He will thoroughly purge His floor and gather His wheat into the garner, but He will burn up the chaff with unquenchable fire."
* The Greek word for fruit = karpon
One Big/Full Puzzle Piece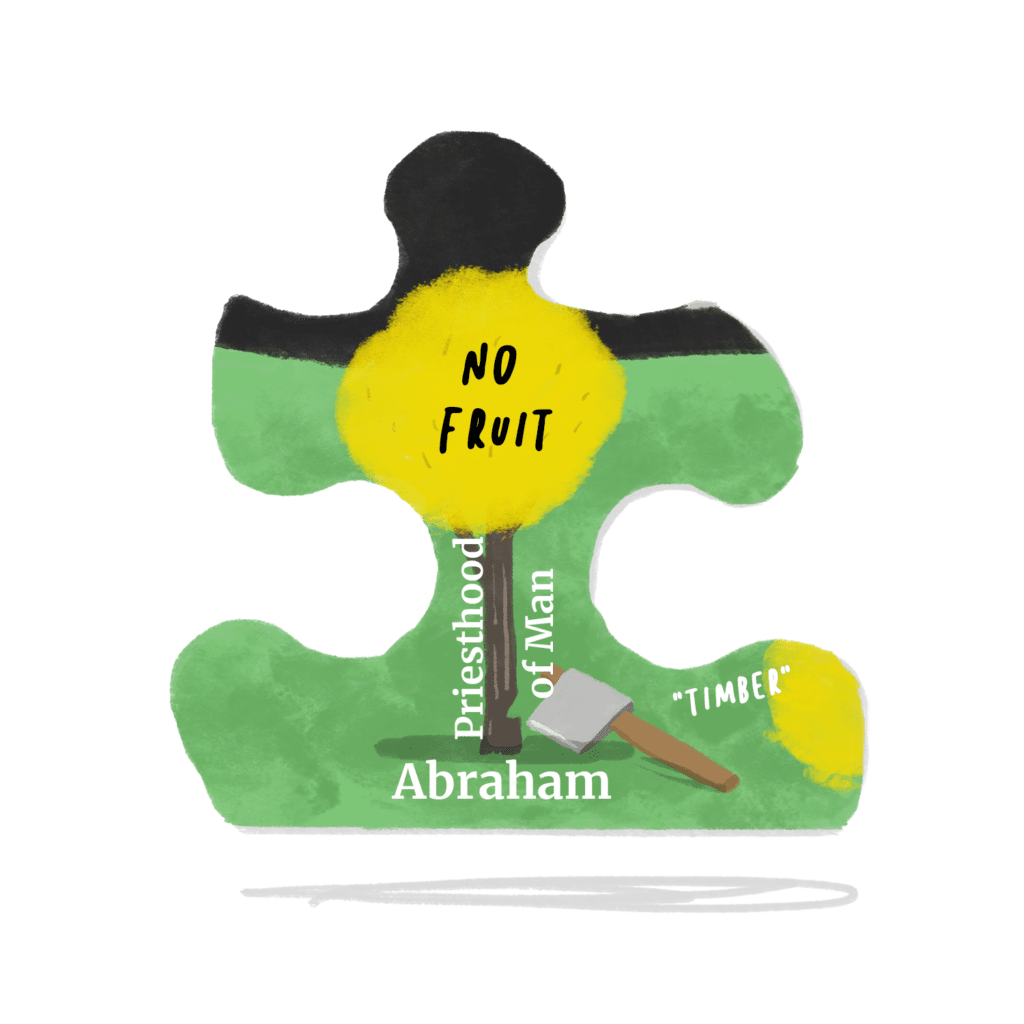 By reading the full passage or context, more of the picture comes to light, things that are not seen by only reading a single verse. We can now answer these questions:
Who is this context about?
a. John the baptist
Who is speaking in verse 8?
a. John the baptist
Who were listening to him speak?
a. people living in Jerusalem & Judea and the region around the Jordan river
b. the religious leaders
c. Abraham's descendants
What was John doing?
a. baptizing in the Jordan river
b. preaching repentance
What was the main message?
a. don't rely on your family or religious belief tree
b. ax at the root of any tree not producing fruit
c. God can raise up children to Abraham who are not Jews - even rocks!
d. there will be a new baptism in the Holy Spirit and in fire, only Jesus can do this baptism
e. man still baptizes in water & Jesus baptizes in the Holy Spirit
What happens if what we thought was the truth does not produce fruit?
a. A friend of mine, named Ramon used to say,
"A devotion to the truth begins by doubting past assumptions."
Note:
I'm sure that you have seen more than what we brought out here. This was done to encourage all to read your Bible and ask questions! But Keep it Simple, try to see the Big Picture, Not Little Details.