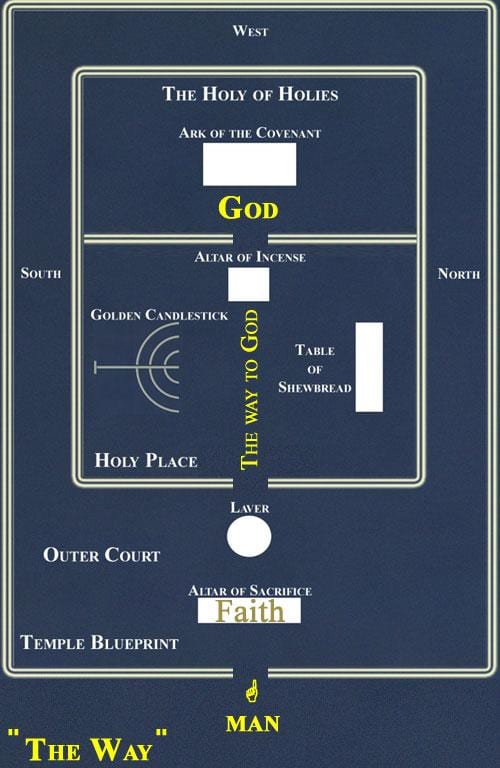 ​Peitho ( ) is translated in the King James version Bible as:
faith
believe
persuaded
obey
confidence
trust
assured
committed
yield
agreed
having made a friend
enticing
The word faith is of an Anglo Saxon origin meaning "by life". This implies that you believe it so much that it becomes your way of life. It is also interesting that the words obey and yield were also used by the King James translators to convey a truer meaning of faith.
For a more complete study of all the forms of the Greek word peitho, refer to Stegenga, pages 614-619.
Please notice every place you see imper. (in red), that the word is in the imperative mood, meaning that it is a command. And if you believe that God is speaking to you in that particular instance, you, my friend, are commanded to believe.

dat. sing. fem. English: faith, belief
Ac 3:16 (11-26)
Ac 6:7 (7)
Ac 14:22 (19-28)
Ac 15:9 (6-21)
Ac 16:5 (5)
Ac 26:18 (25:23-26:23)
Ro 3:28 (27-31)
Ro 4:19, 20 (16-25)
Ro 5:2 (1-11)
Ro 11:20 (17-24)
Ro 14:1 (1-12)
1Co 16:13 (13-14)
2 Co 1:24 (1:23-2:4)
2 Co 8:7 (1-7)
2 Co 13:5 (1-10)
Ga 2:20 (15-21)
Ph 1:27 (27-30)
Ph 3:9 (4b-16)
Col 1:23 (3-23)
Col 2:7 (6-7)
2 Th 2:13 (13-17)
1Ti 1:2 (1-2)
1 Ti 1:4 (3-11)
1 Ti 2:7 (1-7)
1 Ti 2:15 (2:8-3:1a)
1 Ti 3:13 (1b-13)
1 Ti 4:12 (11-16)
2 Ti 1:13 (3-14)
2 Ti 3:10 (1-17)
Tit 1:13 (12b-16)
Tit 2:2 (1-10)
Tit 3:15 (15)
He 4:2 (3:7-4:13)
He 11: 3, 4, 5, 7, 8, 9, 11 (3-12)
He 11:17 ,20, 21, 22, 23, 24, 27, 28, 29, 30, 31 (17-31)
Ja 1:6 (5-11)
Ja 2:5 (1-13)
1 Pe 5:9 (6-11)
2 Pe 1:5 (1-11)
Ju 3 (3-4)
Ju 20 (17-23)

gen. sing. fem. English: faith, believeth, believe
Ac 6:5 (1-6)
Ac 6:8 (8-15)
Ac 11:24 (19-26)
Ac 13:8 (6-12)
Ac 14:27 (19-28)
Ac 24:24 (24-26)
Ro 1:5 (1-7)
Ro 1:12 (8-13)
Ro 1:17, 17 (14-17)
Ro 3:22, 25, 26 (21-26)
Ro 3:27, 30, 30, 31 (27-31)
Ro 4:11, 12 (1-12)
Ro 4:13 (13-15)
Ro 4:16, 16 (16-25)
Ro 5:1 (1-11)
Ro 9:30, 32 (30-33)
Ro 10:6, 8 (1-15)
Ro 12:3, 6 (3-21)
Ro 14:23, 23 (13-23)
Ro 16:26 (25-27)
2 Co 1:24 (1:23-2:4)
2 Co 4:13 (7-15)
2 Co 5:7 (6-10)
2 Co 10:15 (1-18)
Ga 2:16, 16 (15-21)
Ga 3:2, 5 (1-6)
Ga 3:7, 8, 9 (7-9)
Ga 3:11, 12, 14 (10-14)
Ga 3:22 (19-22)
Ga 3:24, 25 (23-25)
Ga 3:26 (26-29)
Ga 5:5 (2-6)
Ga 6:10 (7-10)
Ep 2:8 (1:15-2:10)
Ep 3:12 (1-13)
Ep 3:17 (14-19)
Ep 4:13 (1-16)
Ep 6:16 (10-20)
Ep 6:23 (23-24)
Ph 1:25 (21-26)
Ph 2:17 (12-18)
Ph 3:9 (4b-16)
Col 2:5 (1-5)
Col 2:12 (8-15)
1 Th 1:3 (2-10)
1Th 3:2, 7, 10 (1-10)
1 Th 5:8 (1-11)
2 Th 1:4, 11 (3-12)
1 Ti 1:5 (3-11)
1 Ti 1:14 (12-17)
1Ti 3:9 (1b-13)
1 Ti 4:1 (1-5)
1 Ti 4:6 (6-10)
1 Ti 6:10 (2b-10)
1 Ti 6:12 (11-16)
2 Ti 1:5 (3-14)
2 Ti 3:15 (1-17)
Phile 6 (4-7)
He 6:1 (5:11-6:8)
He 6:12 (9-12)
He 10:22 (19-25)
He 10:38 (32-38)
He 10:39 (39)
He 11:6 (3-12)
He 11:33 (32-38)
He 11:39 (39-40)
He 12:2 (1-13)
Ja 1:3 (2-4)
Ja 2:24 (14-26)
Ja 5:15 (13-20)
1Pe 1:5, 7, 9 (3-12)

acc. sing. fem. English: faith, assurance
Mt 8:10 (5-13)
Mt 9:2 (1-8)
Mt 9:29 (27-31)
Mt 17:20 (14-20)
Mt 21:21 (18-22)
Mt 23:23 (14-36)
Mk 2:5 (1-12)
Mk 4:40 (35-41)
Mk 11:22 (20-25)
Lu 5:20 (17-26)
Lu 7:9 (2-10)
Lu 17:5, 6 (5-6)
Lu 18:8 (1-8)
Ac 14:9 (8-18)
Ac 17:31 (16-34)
Ac 20:21 (17-38)
Ro 1:17 (14-17)
Ro 3:3 (1-8)
Ro 14:22 (13-23)
1 Co 13:2 (12:31b-13:13)
Ga 1:23 (1:13-2:14)
Ga 3:23, 23 (23-25)
Ep 1:15 (1:15-2:10)
Col 1:4 (3-23)
1 Th 3:5, 6 (1-10)
1 Ti 1:19, 19 (18-20)
1 Ti 5:8, 12 (1-16)
1 Ti 6:11 (11-16)
1 Ti 6:21 (20-21)
2 Ti 2:18, 22 (14-26)
2 Ti 3:8 (1-17)
2 Ti 4:7 (6-8)
Tit 1:1, 4 (1-4)
Tit 2:10 (1-10)
Phile 5 (4-7)
He 11:7 (3-12)
He 11:13 (13-16)
He 13:7 (7)
Ja 2:1 (1-13)
Ja 2:14, 18 (3x) (14-26)
1 Pe 1:21 (13-21)
2 Pe 1:1 (1-11)
Re 2:13 (12b-17)
Re 2:19 (18b-29)
Re 14:12 (9-12)

nom. sing. fem. English: faith
Mt 9:22 (18-26)
Mt 15:28 (21-28)
Mk 5:34 (21-43)
Mk 10:52 (46-52)
Lu 7:50 (36-50)
Lu 8:25 (22-25)
Lu 8:48 (40-56)
Lu 17:19 (11-19)
Lu 18:42 (35-43)
Lu 22:32 (24-34)
Ac 3:16 (11-26)
Ro 1:8 (8-13)
Ro 4:5, 9 (1-12)
Ro 4:14 (13-15)
Ro 10:17 (16-21)
1 Co 2:5 (1-5)
1 Co 12:9 (4-11)
1 Co 13:13 (12:31b-13:13)
1 Co 15:14, 17 (12-19)
Ga 5:6 (2-6)
Ga 5:22 (16-24)
Ep 4:5 (1-16)
1 Th 1:8 (2-10)
2 Th 1:3 (3-12)
2 Th 3:2 (1-2)
He 11:1 (1-2)
Ja 2:14, 17, 20, 22, 22, 26 (14-26)
1 Jn 5:4 (1-12)
Re 13:10 (1b-10)